For over 24 years we have designed and delivered in-house training courses for our clients throughout Ireland, Europe, United States and the Middle East. Working with national and multi-national organisations who wish to promote and support excellence with their staff and executives at all levels, we have successfully helped thousands deliver their messages memorably.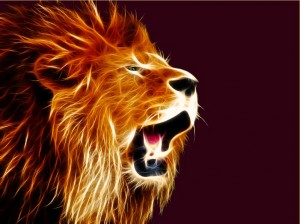 Our Courses and Coaching Programs are created to help Leaders and Teams master the art and craft of effective communication, of 'Leadership In Motion'. Whether creating trust in the promotion of new ideas or products, whether guiding organisations through change and innovation, or whether instilling a fresh and renewed approach to confident, inspirational and dynamic speaking, these programs are invigorating for the organisation, the individual and importantly the customer.
The Voice Matters team of specialist trainers is led by Poll Moussoulides, one of Europe's most sought after Vocal Communication Coaches and Personal Performance Experts. His colleagues come from the worlds of Psychology, Broadcasting, Neuro Science, Emotional Intelligence, Conflict Resolution, Theatre and the Performing Arts. Over the last 24 years their skills have been employed to help thousands improve and optimise their vocal and physical habits, feel more confident about how others perceive them, and increase impact and influence around speaking opportunities.
Based in Ireland, they have worked with clients all over the world. Bringing the very latest research and practical applications to the unique, challenging and  game changing programmes they devise and deliver, Voice Matters gives individuals, teams and organisations the dynamic edge that leads to enduring communication and leadership excellence.
Clients have been diverse, and include multi Oscar award winning Actors, Sales Teams, Barristers, Financial Advisors, Call-Centres, Teachers, Champion Athletes, Television & Radio Presenters, National Team Coaches, Government Ministers & MEPs, Consultants, Trainers, Entrepreneurs and Chief Executives of international corporations.
Clients have included individuals and teams from: Vodafone, Oracle, Liberty International, VHI, Ernst & Young, Equality Tribunal of Ireland, ESB, Dept. of Agriculture, BBC, IBM, Heiton Buckley, RTE, Dept. of Finance, Garda Siochana, EBS, Zurich Insurance, O2, Dept. of Transport, Irish Life, NAMA, Yahoo, Statoil, Easons, Wyeth, FAS, Silex Group, Open Mind Networks, MEP, Icon, Airtricity, University College Dublin, University College Cork, Ulster Bank, Crest Nicholson, Meteor, Peter Mark, ITAG, Bank of Ireland, Dairygold, Dept. of Education & Science, NCB, Scottish Equitable, IBEC, Solvay, Telefonica, IMG, Diageo, Abbott, AOL, Microsoft, MKS / PAMP, State Street, UTV, Tourism Ireland, Fidelity, Mars, CarTrawler, Aegon, IMD, John Paul Construction, Mott McDonald Petitt, Generali, Trinity College Dublin, Pfizer, Aviva & Ogilvy.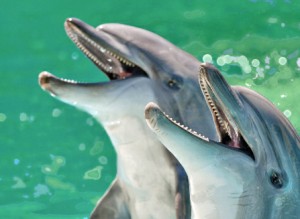 Born in Dublin, Poll left Ireland to train at the University of Kent at Canterbury and Eastern Michigan University. After receiving his degree he returned in 1986 to become Head of Voice at the Gaiety School of Acting (now the National Theatre School of Ireland). From 1989-1992 he was Assistant Director to the School's Director, Joe Dowling, and later that year he also was appointed Head of Voice at the Samuel Beckett Centre in Trinity College Dublin. He has been Voice Coach in all of the country's major Theatres and several in the UK, and has coached thousands of Actors, from absolute beginners to multi Oscar® award winners on over 55 Feature Films and TV Series ( Jared Leto, Mia Farrow, Whoopi Goldberg, Robbie Coltrane, Anna Friel, Jon Voight, Pierce Brosnan, Kim Catrall, Richard Dreyfus, Roger Daltry, Andrea Corr, Joss Stone, Elijah Wood, Gabriel Byrne, Diane Wiest, Timothy Dalton, Brendan Gleeson, Cillian Murphy, Sheila Hancock, Jonathan Rhys-Meyers, Gabriel Byrne, Masie Williams, Angela Lansbury, Martin Sheen.. ). It was a particular honour when, in 1992, Poll was invited as a guest Voice Coach and speaker to the Royal Shakespeare Company's symposium "Theatre Voice".
Since 1991, he has coached over 150  Journalists, Reporters, Newsreaders and Presenters from Current Affairs, News, Sport, Young Peoples and Lifestyle Radio and T.V Programs who have been seen and heard on BBC, RTE, UTV, TV3, TG4, Newstalk, Today FM, Sky Sports and CNN. At the Irish Management Institute he regularly delivered vital components to communication and leadership courses from 1992-2008. At the Edinburgh Institute of Leadership & Management Practice Poll was part of the team that devised and delivered the world's first experiential Masters Degree in Corporate Leadership. He is a regular speaker at the Smurfit Business School in Dublin, and in 2010 joined the team of experts that delivers modules on the High Performance Leadership program at IMD Business School in Lausanne, Switzerland.
Poll established the Irish Voice Association, and is also a founding member of the Irish Film & Television Academy (IFTA). He has appeared on many TV & Radio shows as a Vocal Communications Consultant and was recently described as 'the executive's secret weapon to communication mastery'. Constantly upgrading his skills since his degree, Poll has trained in Tai Chi, Alexander Technique, Broadcast Camera & Editing and Behavioral Patterns in Sales & Marketing. He has a Master qualification in Neuro Linguistic Programming and is an accredited Emotional Intelligence Assessor– all vitally combining towards his unrivalled record of helping others achieve excellence whenever they stand to speak. Poll is in the final stages of writing two books (on vocal fitness and vocal creativity in business), and these will be published soon.
ONE BRAIN, ONE BODY, ONE VOICE. That's all we get to last a lifetime.
Make them work together, and together they will work for you.
VOICE MATTERS
The Home of Confident, Charismatic Communication