Executive Voice – Presence & Authenticity For Leaders
Executive Voice
How Executives Inspire, Influence and Achieve Results
Two Days That Will Transform Your Leadership Communication Skills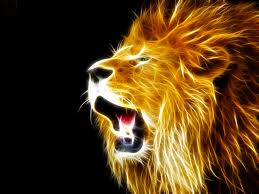 Two-Day Course with two specialist trainers.
Tuesday 10th & Wednesday 11th April
Dublin City Centre, Ireland
€1125
Early Bird Price €955 if booked
before 23rd February.
The fee includes a private 60 minute
One-to-One Coaching Session with one of the Trainers within 30 days of the two day day course  (value €325).
**THIS COURSE IS NOW SOLD OUT & OVER SUBSCRIBED. The course will run again in 2022 – dates tbc. Please book early.
You will master practical techniques to sharpen your message, hone an authentic leadership voice and engage in powerful, courageous conversations that achieve results.
This advanced level, results-orientated two day course is uniquely designed to strengthen your leadership skills, and to raise your executive communication skills to the very highest levels.
It's a fact of organisational life: to lead well you must communicate well. If there is no communication, there is no leadership – no question about it. Undoubtedly those individuals who can communicate with impact and persuasion are the ones who will enjoy the best careers, rewards and relationships. The confidence that comes from knowing you are able to express yourself with clarity and credibility extends into all areas of life. As an executive, when you speak with the skills of a professional, the perception of your leadership abilities are dramatically raised..
Petra Costigan-Oorthuijs & Poll Moussoulides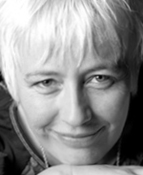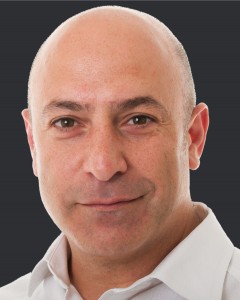 Two world class Trainers who over the last 20 years have helped thousands of people become more comfortable, confident and charismatic in their abilities to engage and speak in their Leadership roles. Poll & Petra have worked with many Senior Executives all over the world, and together they deliver a powerful learning environment that accelerates skills to the highest possible level. With only 10 people accepted onto this two day course, this will be the final opportunity in 2013 to work with them together and receive personal individual feedback that will quite literally turbo-charge your ability to deliver meaningful messages.
In two days you will learn the most relevant High Performance techniques  from Emotional Intelligence, Neuro Linguistics, Vocal & Physical Presence, Psychology of Persuasion & Influence and, importantly, how to incorporate them into your Speaking opportunities.   
"This has been the single most important course which I have attended and I would like to thank and pay tribute to our course facilitator, Petra Costigan, for the magnificent part in which she played to making it such. I would have no hesitation in recommending this course to anyone and have already done so many times. Thank you, Petra"  Martin O'Hare, Manager EBS

"Simply, the best communications training I have attended! No waffle, no nonsense theories from books, just good, practical and effective advice. My organisation is now running more smoothly, my teams are happier and our presentation success rate has doubled – and all because I have become a better communicator and can lead from the front. Thank you Poll." John Baker, CEO in the Pharmaceutical Industry
 The speed and complexity of change in organizations is increasing with alarming intensity. However endless qualifications, new vision, plans and processes alone can not deliver success. Change can be a complex psychological, interpersonal, inter-group dynamic process and often the mouthpiece of the organisation finds difficulty in transmitting the passion and enthusiasm to generate buy-in from colleagues, clients and customers. This course ensures that you will gain the flexibility and agility to become authentic and comfortable in your Leadership style.
Who should attend?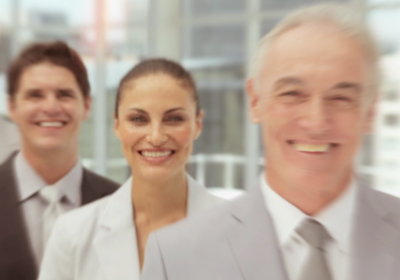 Senior Executives and soon-to-be-promoted Senior Executives who wish to ensure their level of expertise and knowledge is having maximum impact on those around them. If confidence, belief and charismatic presence are essential in your leadership role, these two days are an absolute must.
Whether creating trust in the promotion of new ideas or products, whether guiding organisations through change and innovation, or whether instilling a fresh and renewed approach to confident, inspirational and dynamic speaking, these programs are invigorating for both organisation and individual. This two-day course is designed to help Leaders master the art and craft of effective communication.
There is no other course which combines Emotional Intelligence and Practical Performance Strategies to bring such potent results. You will receive insightful direction into improving your physical, emotional and vocal skills towards greater authencity and presence. The combined expertise of both your trainers will ensure you find your 'Executive Voice' comfortably and successfully.
The approach during the course is original, enthusiastic and lively. Detailed pre-course interaction ensures that work throughout the two days is adapted to your own professional real life scenarios and challenges. Voice, mind and body techniques are delivered with practical, yet sensitive guidance and coaching.
The 2 day format allows you to learn the skills in the first day, and demonstrate to yourself that you have mastered them during the second day.
"Many thanks for a superb course, it was thoroughly enjoyable and I learnt so much. I have seldom met anyone who is able to impart knowledge and skills in the way that Poll did. I went from being uncertain about public speaking to now loving to learn and do more. This in itself is the highest compliment I can pay you." John Roche, Group MD, Eurotek, Dublin Ireland.

"Usually when I come away from a few days of a course, I'll look at the notes and then promptly file them away for the next time that they might actually come in handy.  But this time with Petra it was different.  The changes were profound and even though the course was about becoming a better leader, it's been more than that and hit a deeper, personal level." Elaine Nolan, Inspector, Team Manager, National Employment Rights Authority (NERA) 
Course Benefits
Upon completion of this course you will:
Understand how others hear your voice and measure your presence.
Command attention from your listener, and influence their perception of your message.
Identify the dynamics of your voice, and be more effective in your vocal delivery.
Learn to optimise your vocal strengths, and to enhance weaker characteristics.
Unite body, voice and speech to create 'total' communication.
Allow the passion of your subject matter to be vocally clear, and ensure the intention of your words is being received by the listener.
Learn a schedule of rehearsal to reach peak vocal performance when you need it.
Implement techniques to effectively warm up your voice, and dramatically improve your tone and clarity.
Know which impact styles you (over and under)use; observe and learn from other styles to avoid previous stumbling blocks.
Identify your own personal leadership authenticity and discover how to maintain this in all your communications.
Be able to measure authenticity, yours and that of others, in any circumstance and use your adaptability skills without losing the ability to gain impact.
Understand EQ and be emotional intelligent in your use of voice, body and words.
Your Expert Trainers
Poll Moussoulides is one of Europe's most sought after Vocal Communications Specialists. His company, Voice Matters International, creates and provides in-house training to organisations throughout Europe, Canada, the United States, New Zealand and the Middle East with clients from the highest levels of the Corporate, Political and Broadcast sectors. Since 1991, Poll has trained hundreds of Journalists and Presenters in News, Sport, Current Affairs and Lifestyle programs who have been seen and heard on RTE, TV3, BBC, TG4, Newstalk, Today FM, Sky Sports & CNN. By adapting the principles of Actor training, Poll has created a practical and wholly attainable method for all to communicate with greater physical confidence and vocal expertise.
Over the last 20 years he has been Voice Coach on plays in all of Ireland's major Theatres and many in the UK. He has coached hundreds of Actors, from absolute beginners to multi Oscar award winners, on over 55 Film and TV productions. From 1986 – 1995 he was Head of Voice at the Gaiety School of Acting and also for 5 years at the Drama Faculty in Trinity College Dublin. He delivered key modules for communication and leadership courses in the Irish Management Institute from 1991-2008. Recently, at Edinburgh Institute of Leadership and Management Practice, Poll is part of the team that devised and delivers the world's first experiential Masters Degree in Corporate Leadership. In 2010 he joined the team of experts on the High Performance Leadership program at IMD, Lausanne, Switzerland, and on the MBA program at Smurfit Business School, Dublin.
Clients include individuals and teams from Vodafone, Oracle, Liberty International, VHI, Ogilvy, Ernst & Young, Equality Tribunal of Ireland, ESB, Dept. of Agriculture, BBC, IBM, Heiton Buckley, RTE, Dept. of Finance, Garda Siochana, EBS, Zurich Insurance, O2, Dept. of Transport, Irish Life, Anglo Irish Bank, Yahoo, Statoil, Easons, Wyeth, FAS, Silex Group, Open Mind Networks, MEP, Icon, Airtricity, Ulster Bank, Crest Nicholson, Meteor, Peter Mark, ITAG, Bank of Ireland, Dairygold, Dept. of Education & Science, Scottish Equitable, IBEC, Solvay, Telefonica, IMG, Diageo, Abbott, AOL, Microsoft, MKS / PAMP, State Street, Tourism Ireland, Mott McDonald Petitt, Trinity College Dublin, Pfizer, Aegon, NCB and Ogilvy.
In 2006 Poll founded the Irish Voice Association, and is a founding member of the Irish Film & Television Academy (ITFA). He is a certified Emotional Intelligence Assessor and Coach, has a master qualification in NLP and is a certified Body Language Trainer.  He has appeared as a Communications Consultant on many TV & Radio programs.
Petra Costigan-Oorthuijs is a highly experienced Executive Coach for Leaders in Senior and Governance roles. Her expertise in Emotional Intelligence (EQ) and Performance Techniques allow her to coach Senior Managers on their impact, influence and authenticity; to truly embody Leadership. Regarded as a leading EQ assessor, she has been at the forefore of using this extremely insightful instrument for measuring success in Ireland's Corporate sector.
In 2000 she founded toBE, Ireland's first theatre-based learning company, which accelerates individual, group and organisational growth for customers like AIB, Canada Life, Canon, Dept. of Communications, Dublin Bus, ebay, ESB, Fáilte Ireland, Irish Life, GSK, Microsoft, Oracle, and VHI. Its method is unique in that it draws on the skills and principles of the Theatre. The Masters in Communication and Setting the Real Scene, help participants tackle obstacles to growth immediately and creatively.
Petra also co-designed 'Beyond The Words', a 4-day communications programme for non-national health professionals which won the Léargas European Award for Languages. She delivers Leadership Programmes for the IMI and is part of the team who designed and delivers the world's only work-based Masters Degree in Leadership in Napier University, Edinburgh. She has guest lectured in Amsterdam, Utrecht, Letterkenny and for the IPA, IBEC and Enterprise Ireland. Petra has been on the Consultative Panel for NESDO's Futures-Ireland project; she chairs Kildare's Steering Committee on Arts in Health.
Only 14 people are accepted on to this two day course. With two trainers working continuously throughout the course you are guaranteed the benefit of both individual coaching and group learning.
€1125
Early Bird Price
€955 if you pay in full before 23rd February 2021.  SOLD OUT
This investment includes pre- & post-course interaction with the trainers, all handouts & course materials, refreshments and lunch. (There is currently 0% VAT on training services.)
<!- end .navigation -->