Smart Savvy FAMILY
The SMART SAVVY

 FAMILY
with David Coleman, Poll Moussoulides
& Terry Small

Learn how to engage, encourage and motivate your children to learn more effectively, retain information longer, get better grades and be smarter & happier when studying for exams.
Make Smart Choices for your family and Create a Positive and Nurturing environment for your loved ones and those you teach. Avoid exam stress, build self esteem and set goals and strategies for success.
The Smart Savvy Family
Discover 17 Secrets of Smart Students, and how you can all learn better, quicker, faster. Use vital engagement and communication techniques to stimulate and support strong relationships in the classroom and the home.
Terry Small, Poll Moussoulides & David Coleman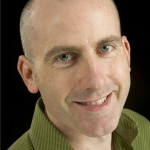 Three World Class Speakers giving their unique perspective on Communication For Adults & Children, and Learning Success for people of all ages!
Do not miss a rare opportunity to hear David, Poll & Terry speak together at this very special event.

Brain Boosting Secrets – Vocal & Physical Confidence – Family Psychology
Parents & Their Children, Teachers, Youth Group Leaders – Communicate, Listen & Learn Together.
:: Half Day Seminar – Saturday 9th February 2013 – Smock Alley Theatre, Exchange Street, Temple Bar, Dublin
 2 separate sessions
Morning: 10am-12.30pm
or
Afternoon: 2.15pm-4.45pm
Tickets for each 2.5 hour session:
€25 per adult; €5 per child (11-17 years); €48 Family (2 adults, 2 children 11-17yrs).
This seminar is not suitable for children under 11 years of age.
Very Limited Places. Please book early.
TICKETS NO LONGER AVAILABLE FOR THIS EVENT
PLEASE CONTACT US TO JOIN CANCELLATION LIST
There will be time for a 25 minute Q & A session at the end of the joint presentation.
ONE MIND, ONE BODY, ONE VOICE
That's all we get to last a lifetime.
Make them work together,
and together they will work for you.
Your Expert Speakers
Terry Small is a master presenter and learning skills specialist who has presented his ideas on the brain to over 205,000 people around the world. His knowledge, warmth, humour and dynamic presentation style have made him a much sought-after speaker at workshops and conferences. A native of Canada,Terry has been on CTV, BCTV, CKNW and Global and he has been featured in every Canadian major newspaper. Terry is listed in Nationwide Register's Who's Who in Executives and Businesses, and believes that anyone can learn how to learn easier, better, faster. His corporate clients include IBM, Ford, The Government of Canada, Bayer, Bosch, IMD, ECIS, Royal Canadian Mounted Police, Canadian Dept. of National Defence, and countless others.
Terry's philosophy is simple,"Learning to learn is the most important skill a person can acquire. Knowledge is power." Over the years he has spoken to thousands of Parents and Children in hundreds of schools, colleges and universities. His wealth of teaching experience and extensive involvement in applied neuroscience and accelerated learning have made him an outstanding resource to those who are role models, mentors and teachers. Terry lives in Vancouver and is a frequent lecturer at Simon Fraser University and the University of British Columbia. Recently he has been invited to speak and share his knowledge in many countries including China, India, Japan, Ireland, Brazil, Germany, Switzerland, and Greece.
David Coleman is most well know to Irish audiences for his work as a TV Presenter and Psychologist on RTE's "Bullyproof", "Teens In The Wild", "20th Century Child" and "Families In Trouble".  He is the author of three books – "The Thriving Family", "Parenting Is Child's Play" and "Parenting Is Child's Play: The Teenage Years". He is a regular contributor to the Ryan Tubridy radio show and also writes a very popular weekly column in the Irish Independent's Health & Living Supplement.
David has been a practising Family Clinical Psychologist for over 14 years and his ability to explain complex psychological issues in a practical, engaging and easy to understand way has made him a very much in demand speaker for Associations and Groups around the country.
Poll Moussoulides is Ireland's leading Voice Coach and one of Europe's most sought after Personal Performance & Communications Specialists. His companies, Voice Coach Training & Voice Matters International, create and provide training to organisations in the Corporate, Banking, Political and Broadcast sectors throughout Europe, the Middle East and the United States. Since 1991, Poll has trained hundreds of Journalists and Presenters in News, Sport, Current Affairs, Young People's and Lifestyle programs who have been seen and heard on RTE, TV3, BBC, TnaG, Newstalk, Sky Sports & CNN. By adapting the principles of Actor training, he has created a practical and wholly attainable method for all to communicate with greater physical confidence and vocal expertise. Over the last 22 years Poll has been Voice Coach on plays in all of Ireland's major Theatres and many in the UK. He has coached hundreds of Actors, from absolute beginners to multi Oscar award winners, on over 55 Feature Films and TV Dramas.
In the late 1980's Poll founded and ran the Young Gaiety School of Acting, which transformed the way that children were taught drama in Ireland. Using the principles of Theatre Improvisation, Vocal Creativity and Physical Comfort & Presence, Poll dispensed with speech exams and elocution and focused more on fun, engagement, confidence and free flowing expression and creativity. The school grew from 6 students to over 250 in less than 4 years, and is now in good hands under the umbrella of the  National Theatre School of Ireland.
From 1991-2008 Poll delivered key modules for communication and leadership courses in the Irish Management Institute. He is now an Associate at the Edinburgh Institute of Leadership and Management Practise, delivers a Voice of Leadership module for the Smurfit Business School MBA, and is also a regular speaker at the top rated IMD business school in Lausanne, Switzerland. In 2006 Poll founded the Irish Voice Association, and is also a founding member of the Irish Film & Television Academy (ITFA). He has been a guest Communications Expert on many TV & Radio programs.
For further details, please call our office or email your enquiry.
+353 45482964
bookings@voicecoach.ie
<!- end .navigation -->