TV Presenting Course
TV Presenting Course
"This course is an absolute must for
anyone considering a career as a Television Presenter"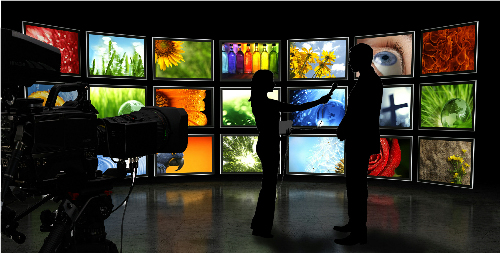 New Course Format
Irish Film Academy, Temple Bar, Dublin 2
Two Full Days
One intensive weekend, with pre and post course interaction, preparation and advice for all participants. *Professionally produced Show Reel included in price of two day course.*
Ireland's leading Voice & Presentation Coach has joined forces with the Irish Film Academy to bring you this intensive, practical, and highly effective course. Poll Moussoulides has established himself as one of Europe's leading Vocal Communications experts. His professionalism and passion for his work is inspiring and he is much sought after in Ireland's Television Broadcast Industry.
Course Full
Small group with lots of individual attention. A maximum of 10 are accepted.
 0 places left.
We will soon be announcing details of the next course in 2020.
Two Day Course Fee: €575
** EARLY BOOKING PRICE ** Save €100 and pay only €475 when you book your place before 5th March. The price of this 2 day course includes a professionally edited showreel of your best footage from the course. To get an expert to shoot and edit hours of footage into a short, snappy showreel on it's own would cost you more than the price of the course! Book now while places last.
Please contact the office if you wish to organise a (0% interest) payment plan.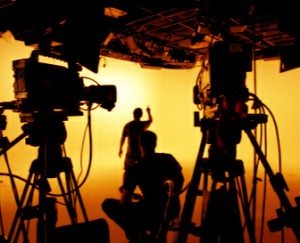 Since 1991, Poll Moussoulides has trained and coached over 125 Journalists / Presenters and Newsreaders who are currently on mainstream, terrestrial Irish and UK television. With his guidance and industry insights Poll will give you the practical knowledge and experience to help you join them! He has worked with professionals who have been seen and heard on News, Current Affairs, Arts, Sport, Children's and Lifestyle programming on RTE, BBC, TV3, Newstalk, Sky Sports, UTV, TG4, Today FM, & CNN.
Be taught by the person who is the number one choice of professionals. Over the last 20 years he has trained and coached Presenters on RTE's "Off The Rails", "Prime Time", "House Hunters", "The Cafe", "News at Six", "The Afternoon Show",  "Gay Byrne Show", "OB Sports", "Families In Trouble", "Nuacht", "Crime Line", "21st Century Babies", "Elev8", "30 Things To Do With Your SSIA", "Sattitude",  "Desperate Houses", "Bandstand", "Rattlebag", "Nationwide", "Lottery Winning Streak", "Morning Ireland", "Not Enough Hours", "The Eurovision Song Contest",  … and many more.
"Working with Poll is positively transforming. His incredible expertise makes you conscious of all levels of communication and he skilfully reveals how to bring together structure, meaning, vocal and physical delivery so that your message has maximum impact. When reaching for the highest possible standards his insights and supportive guidance show you exactly what a Presenter needs to be successful, while still allowing your true personality to shine through. Thank you so much Poll, I wish I had you with me in work every day" Sheana Keane, Psychologist and Presenter of RTE's THE AFTERNOON SHOW & HEALTH SQUAD

"Not just Ireland's top voice coach, Poll has a remarkable ability to show you how you can improve quickly, noticeably and permanently. His brilliant ear for sound ensures that he gets only the best from you and that mixed with his terrific insight proves very effective in helping you improve. Poll helped me dramatically improve my voice and presentation delivery and I highly recommend him as a voice and television presenter coach and trainer." Owen Fitzpatrick, Psychologist, Author and Presenter of RTE's NOT ENOUGH HOURS
Designed for those who want to fast track their learning and skills, this course is only for people who want to learn from the industry expert – the choice of professionals. Running over two full and intensive days of training, participants will be shown what actually works and how to apply the secrets of the world's most successful Broadcasters. As the only T.V. Presenting course in Ireland that provides you with direct coaching from the country's leading Voice Coach, this is an unmissable opportunity to work with the very best.
"Thank you so much for the recent four day TV Presenting course. I found the course inspiring, motivating, challenging and just what I needed to take the step into the broadcasting world. So far in the 7 weeks since completing the course I have been on RTE Lyric FM's Culture File, recorded voice overs and music programmes for Aer Lingus and Vietnam Airlines and I'm also in the process of making 8 radio programmes on the arts. I also was asked by a TV3 Midday Producer to be on their TV panel discussion which went very well and they have since asked me back! Last Friday I met with an independent Television Production Company to pitch an idea to them which I hope to present, this is now being developed further. I appreciate the time you have taken to advise me and I would strongly recommend this course for anyone who is seeking a career in Television or Radio." Rosaleen Molloy, Broadcaster, Arts & Cultural Specialist, Wexford
Participants will be coached in their vocal and physical delivery skills both in groups and individually. They will work with autocue to deliver News, and on scripts for pieces to camera for studio, interview and 'live' outside broadcast situations. An invited Special Guest  from the Television Industry will offer additional valuable advice on both delivery styles and career options. With full use and access to the Irish Film Academy's cameras and edit suites, all students who successfully complete the course will leave with their own personal broadcast-standard Show Reel, and with a contact list for work both in Ireland & the UK.
"Having tried other Presenter courses I felt unfulfilled and uninspired. Someone in RTE recommended I tried the TV Presenting course with Poll Moussoulides of Voice Coach Training. Immediately I knew I had made the right decision. The course was practical, challenging and very focused. With a small class size and lots of personal attention I was made aware of, and shown how to improve, my voice, body language and improvisational skills. Through Poll's expertise and guidance we had to write, perform and present on demand, which is exactly how it is in reality. Continual encouragement and insightful coaching allowed me to experience what it really takes to become a TV Presenter. I was pushed hard at my own request and in a short time I was able to combine all my new skills to harness my nervous energy & adrenaline and deliver a well written and confident showreel. Working with Poll has left me with a long lasting and positive impression. I have since used his direction, training and advice in various auditions and castings and have just been offered my first television presenting job which I am very excited about. At the end of the day it's up to you and what you put in, however everyone needs to continually up-skill from those in the know, and I can not recommend a better person than Poll to get you there as quickly as possible." Kelly Kierans, Television Presenter and Actor
Reserve your place today, and guarantee that Producers have your Show Reel in plenty of time for the new TV schedules.
Course Dates (2 Full Days):
Sorry, this course is sold out.
Warning: Previous courses since 2008 have sold out and were over subscribed. Early booking is always advised.
All inclusive Course Fee: €575
** Early booking price of €475 for those who pay in full before 5th March – a saving of €100!
Please contact the office if you wish to organise a (0% interest) payment plan.
Limited Places.
Before you book your place, please call our office. All participants must have a telephone conversation with Course Director (Poll Moussoulides) to ensure that these intensive, challenging and highly focused two days are right for you. Places are strictly limited, and can only be confirmed with a booking deposit of €225. The balance is payable 10 working days before the course start date. All payments are non refundable except in the case of an entire course being cancelled by Voice Matters, in which case a full and immediate refund will be offered.
To express your interest in our next course, please email us: bookings@voicecoach.ie 
<!- end .navigation -->