Vocal Fitness For Life – October
Vocal Fitness For Life ©
Learn to have a stronger, healthier, more vibrant voice.
"When you need to be calm, confident and be able to speak publicly with ease, this day will be the one of the most important investments you will ever make"
One-Day Workshop – Dublin City Centre
10am-5pm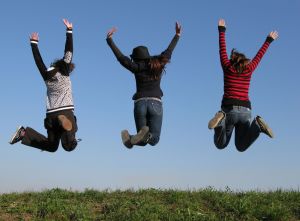 Thursday 10th October
Course Fee: €284
* EARLY BOOKING PRICE: €224
24% discount for those who pay in full before 10th September
(Price includes refreshments and a light lunch.)

COURSE FULL
Bookings for this course are now closed.

To receive priority notification of the next scheduled course before it is publicly advertised, please sign up for our free Newsletter here


Attention all Teachers, Trainers, Coaches, Fitness Instructors, Barristers, Team Leaders, Tour Guides, Solo Entrepreneurs, Sports Coaches, Counsellors, Broadcasters, Therapists, Doctors, Sales People, Project Managers … in fact all those who depend on their voice to get the best out of themselves and their jobs. Learn how to have a stronger, healthier, more vibrant voice.
This one-day workshop will give you the skills and knowledge to dramatically increase your vocal communication abilities. No longer will people ask you to speak up, or strain to hear you. Sore throats and vocal strain from sustained speaking or misuse will be a thing of the past. During this enjoyable day you will immediately begin to notice a clearer, more versatile and charismatic voice that others will want to listen to.
"I will never, never take my voice for granted again! Without Poll I would not have realised how easy it is to use my voice in an assertive, persuasive AND friendly way. Before I always lacked the confidence to express myself, now I know I have the tools to be myself the way I have always wanted people to see and hear me" Rachel Grant, Human Resources Director

"This was one of the best courses I have ever attended. Brilliant is only the start of it. It had so much, so hands on, completely practical and techniques ready for use on the spot. It is rare to have the opportunity to work with a true master and teacher of his craft. My only regret is that I did not meet Poll Moussoulides earlier on in my career." John Lally, Teacher

"Thank you for working so hard for us this weekend. You inspired, motivated .. and lead a wonderful workshop, in fact it was brilliant! You skillfully avoided stress, but yet still 100% engaged us, and it was plain to see how we all learned and improved over the two days. Your workshop has and will continue to make a difference to me and will help to bring me calm when speaking in front of people. Thanks so much." Brigitte Murphy, Author of 'Peel Your Own Orange'

"Poll, thank you for the tremendous experience over the weekend. Your course gave me so much practical advice and specific skills that will help make the most of my voice. As a coach and motivator, my voice is critical for success in my business and the techniques, and exercises are already making a difference. I wish I had gone on this course years ago. Still, better late than never, and I wholeheartedly recommend Poll Moussoulides and his insightful training." Brian Cavanagh, Calibrate Ltd

"This course was a genuine life changing weekend. Confidence in communications skills is vital in my job when working in a fast paced environment with many different kinds of personalities globally. The techniques learned are taught in a way that is easy and natural to apply. Even several months after completing the course, I continue to get good feedback on my vocal and physical presence in work related meetings. Always encouraging, supportive and fun, working with Poll Moussoulides has been excellent for my career and for my personal development." Stefanie Pfeiffer, Strategic Advisor for a Global Internet Company
Places on all of Poll's courses are always sold out ahead of time. Please do not leave it too late. To reserve your space on this transformational one-day course, please enter the number of tickets you require on the sidebar to the right.
Join us at 'The Voice Gym'© and discover the joy and confidence gained from being able to brilliantly use your voice to enthral, motivate and engage friends, colleagues, students and clients.
Whether you are a seasoned professional public speaker, recently promoted, or going to an interview for your new job, this is a sure fire way of ensuring that your voice is perceived as confident, creative and charismatic.
At last you can own your voice and take control of how others hear you. Public Speaking will become so much easier and you can start to enjoy applying the simple and practical techniques.
Learn to have a stronger, healthier, more vibrant voice from one of Europe's leading vocal communication specialists.
Booking for this course is now open. To reserve your place please call our office – +353 4548 2964 – for payment options
Your Expert Trainer
Poll Moussoulides is one of Ireland's and Europe's most sought after Personal Performance & Communications Specialists. His companies, Voice Coach Training & Voice Matters International, create and provide in-house training to the highest levels of the Corporate, Political and Broadcast sectors in national and global organisations throughout Ireland, Europe, the Middle East and the United States.
Since 1991, Poll has trained hundreds of Journalists and Presenters in News, Sport, Current Affairs and Lifestyle programs who have been seen and heard on RTE, TV3, BBC, UTV, TG4, Newstalk, Sky Sports & CNN. By adapting the principles of Actor training, Poll has created a practical and wholly attainable method for all to communicate with greater physical confidence and vocal expertise. Over the last 25 years he has been Voice Coach on plays in all of Ireland's major Theatres and many in the UK. He has coached hundreds of Actors, from absolute beginners to multi Oscar award winners, on over 55 Film and TV productions. From 1986 – 1995 he was Head of Voice at the Gaiety School of Acting (now the National Theatre School of Irel;and) and for 5 years at the Drama Faculty in Trinity College Dublin. He also delivered key modules for communication and leadership courses in the Irish Management Institute from 1991-2008.
Since 2008, Poll has been invited to deliver Voice of Leadership training at the Edinburgh Institute of Leadership and Management Practise, the Smurfit Business School in Dublin, the Advanced Leadership Practise Program at Massy University in Auckland, NZ and in 2010 joined the team of expert speakers at the top rated Executive Education program at IMD business school in Lausanne, Switzerland. In 2006 Poll founded the Irish Voice Association, and is also a founding member of the Irish Film & Television Academy (ITFA). He has been a guest Voice and Communications Expert on many TV & Radio programs.
Vocal Fitness For Life
One-Day Voice Workshop – Dublin City Centre
10am-5pm
Sunday 10th October
Course Fee: €274
* EARLY BOOKING PRICE: €224
for those who pay in full before 10th September 20
(Price includes refreshments and a light lunch.)
Bookings for this course are now closed.
No more places remain.
To receive priority notification for the next scheduled course, before it is publicly advertised, please sign up for our free Newsletter here
Reductions available for staff of registered charities.
<!- end .navigation -->